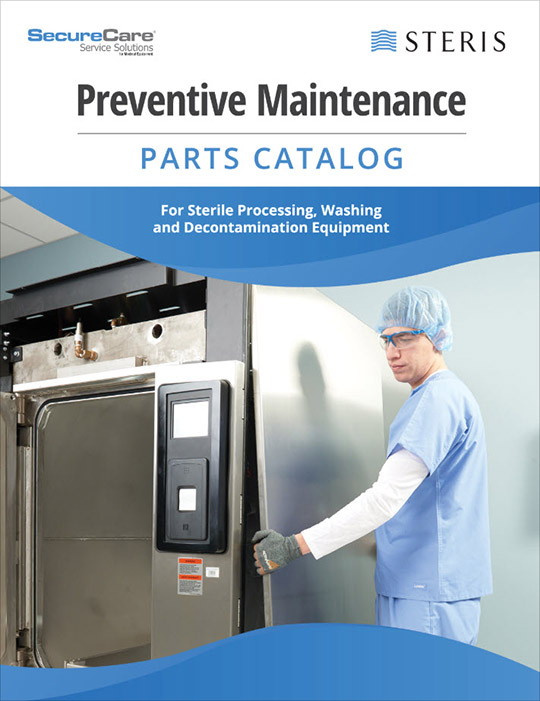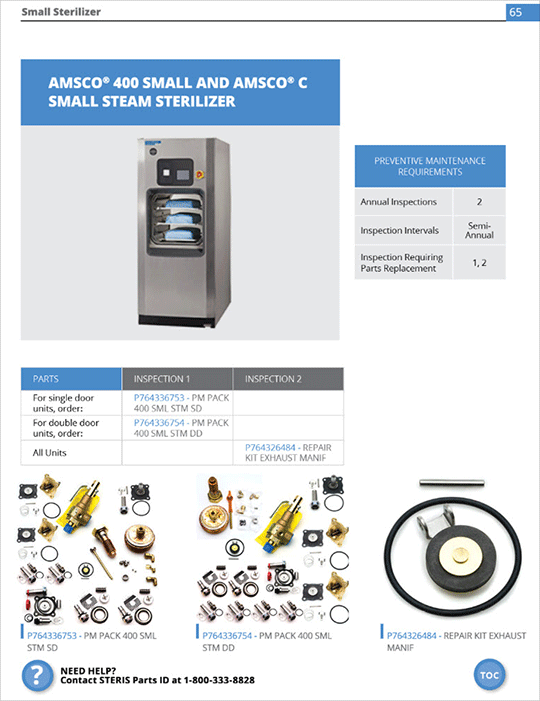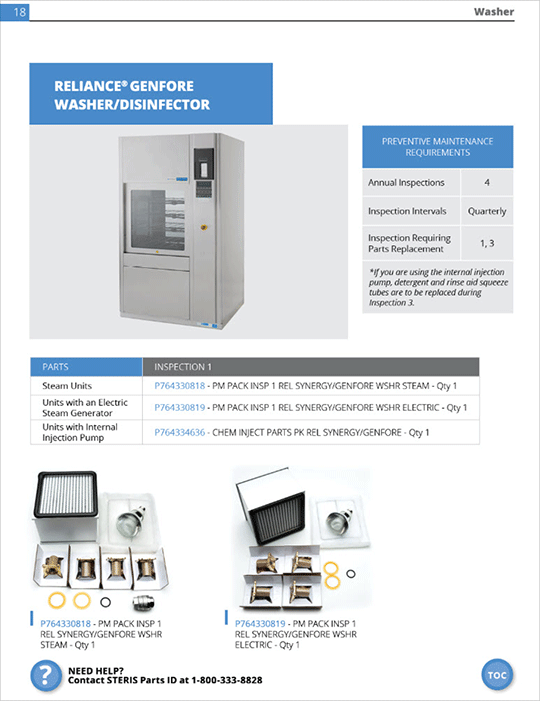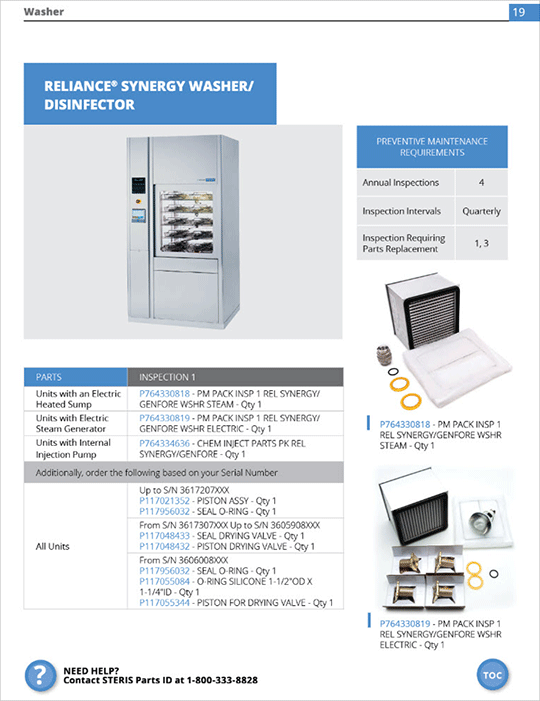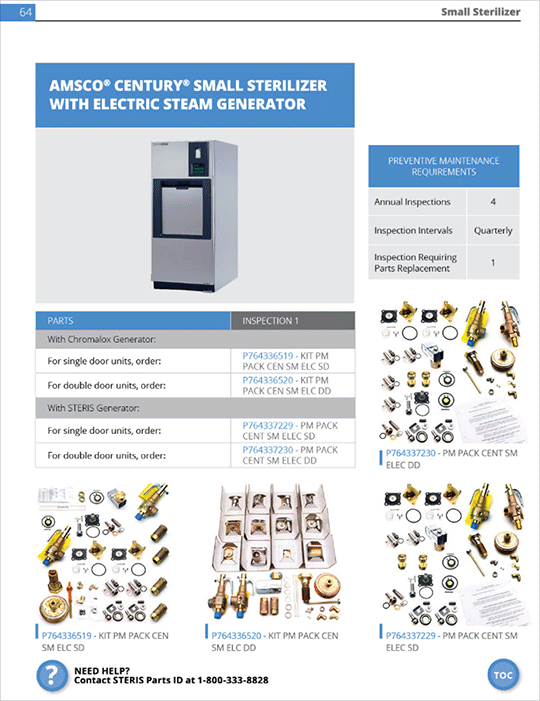 Digital Preventive Maintenance Parts Catalog
STERIS's new digital Preventive Maintenance (PM) Parts Catalog helps you identify the parts you need to replace for your scheduled maintenance activities to keep your equipment running at peak performance and stay compliant with The Joint Commission preventive maintenance requirements. Fill out the form on this page to access the digital catalog.
Why Preventive Maintenance Matters
Keeping up with scheduled maintenance will give you peace of mind knowing your equipment will run optimally and help you stay in compliance with The Joint Commission and other regulatory agencies preventive maintenance requirements.