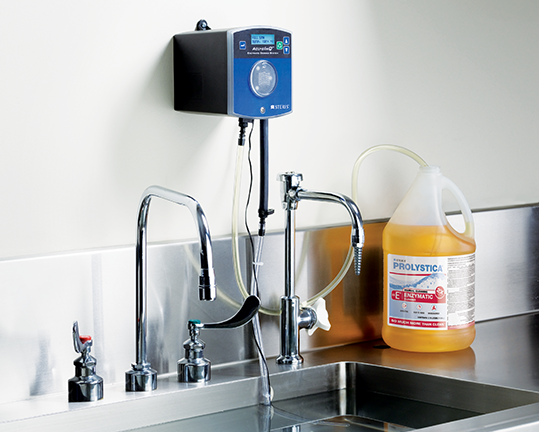 Maximize Dosing Performance and Stay Compliant
STERIS Acu-sInQ™ Enzymatic Dosing System Preventive Maintenance
Need help completing preventive maintenance (PM) activities on your Acu-sInQ™ Enzymatic Dosing System? A STERIS Field Service Representative can complete the required PM work on an as-needed basis or on a regular schedule if added to your Service Agreement. Staying current with preventive maintenance will help extend the life of your dosing system and protect against equipment breakdown and failure. Additionally, preventive maintenance helps you maximize the performance of your dosing system and achieve regulatory compliance.
Complete the form on this page and a STERIS Representative will contact you shortly.
Effective February 19, 2020 – Preventive maintenance inspections for your STERIS Acu-sInQ™ Enzymatic Dosing system will no longer be completed by your STERIS Consumable Territory Manager.