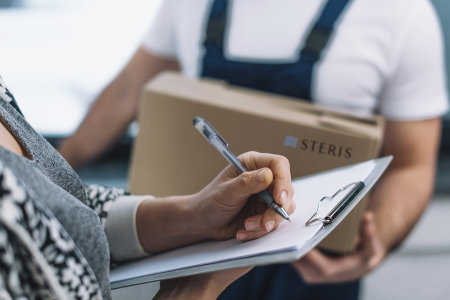 STERIS Preventive Maintenance Program & Schedule Review
STERIS's New Preventive Maintenance Parts Auto-Ship Program
Take the guesswork out of preparing for preventive maintenance (PM) inspections with the new PM Parts Auto-Ship Program from STERIS. We understand it takes time and effort to properly prepare for every inspection. Let STERIS help simplify your PM activities.
Interested in getting a FREE PM schedule review?
Complete the form on this page and our team will reach out to you to schedule a PM schedule review. A STERIS Representative will review your current PM schedule with you and make recommendations on maintenance intervals as well as required parts.
Request a FREE PM schedule review that will provide:
An overview of the number of annual inspections required for your equipment
A list of recommended PM parts to replace annually
Information about STERIS's new PM Parts Auto-Ship Program