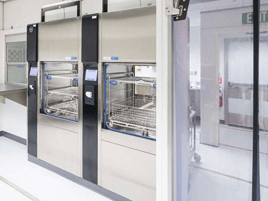 Mobile Sterilization
Equipped to provide high standards of performance, productivity and compliance – Mobile Solutions' SPD leaves no gaps in reprocessing – from decontamination through sterilization – it allows you to operate at 100%. Expanding to 3X its transport width and outfitted with STERIS's arsenal of central sterile service solutions, your staff and process can continue to operate seamlessly within compliance - through information, product solutions and lean workflow.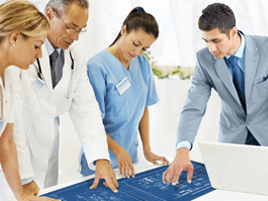 Mobile Efficiency
Evaluating your needs and circumstances is crucial to a smooth project. As a Mobile Solutions Customer, STERIS conducts site evaluations on your current space to review bottlenecks, workflow and case load capacity, all aimed at improving efficiencies.
STERIS partners with your architects, planners and facilities managers to ensure optimal placement and facility requirements.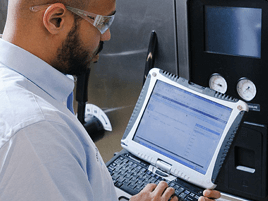 Mobile Support
Mobile does not mean drop-off, set up and leave. STERIS continues to provide value beyond product. STERIS Sales, Service and Clinical Specialists are there to support your needs throughout the entire process. From in-servicing, technical service, to best practices...STERIS provides solutions and services to help you maintain your level of care.
Commissioning and Decommissioning of Mobile Solutions are part of our full-service. From transporting the unit, set up, support of utility connections, to removal, Mobile Solutions has you covered.
Or Call: (800) 548-4873 Ext. 23134