LIQUID CHEMICAL STERILIZATION IS THE MOST PRACTICAL SOLUTION FOR: SPORES & MULTI-DRUG RESISTANT ORGANISMS (MDRO)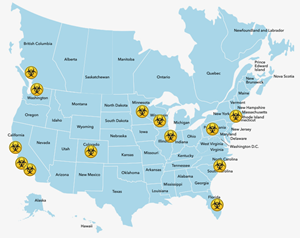 ×
Click image to enlarge
The map shown displays major medical facilites with endoscope related infection outbreaks since 2015, some resulting in fatalities. Typically, these Healthcare Associated Infections (HAIs) are the result of a GI procedure using complex flexible endoscopes such as duodenoscopes.
A recent safety communication recommends hospitals consider reprocessing duodenoscopes using a liquid chemical sterilant processing system.
"Consider reprocessing with supplemental measures such as sterilization or use of a liquid chemical sterilant processing system consistent with the device's labeling."1
High Level Disinfection Is Not Sterilization
Repeat or double HLD has been shown not to provide significant reduction in microorganisms vs. single HLD.2
A study finds nearly three-quarters of commonly used medical endoscopes tainted by bacteria. Patient-ready bronchoscopes were found to be contaminated despite cleaning and disinfection.

Liquid Chemical Sterilant Processing is validated for material compatibility and efficacy for more than 2000 endoscope models, including colonoscopes, duodenoscopes, gastroscopes and bronchoscopes.
STERIS Liquid Chemical Sterilization Solutions can provide:
An 18-minute cycle
Seamless tracking and electronic record-keeping
Dilution that can be washed safely down the drain
A system that requires no ventilation to use
Safety and ease of use to staff