Experience Fluid Motion
Designed with advanced controls and unrestricted access to the operative site, the STERIS OT 1000 Series Orthopedic Surgical Table maximizes operational efficiency while maintaining patient and staff safety.
REQUEST A FREE TRIAL DEMONSTRATION
Enhance Patient Positioning: Unsurpassed Range of Motion for Access at Every Point
Simple positioning with repeatable accuracy for a wide range of patients up to seven feet tall
Precise control for clinicians through innovative SWAN technology within the ortho surgical table
Improved patient airway access for anesthesia provider through articulating headrest
Easy access to patient with unobstructed foot clearance and powered table articulations for clinicians
Increase Productivity: Swift, Accurate Maneuverability for Continuous Control
Intuitive design and SWAN control that any staff member can use with minimal training required
Ease of use allows for single user functionality which eliminates the need to schedule a dedicated staff
Continuous accurate performance improves case turnover times
Innovative drive function allows a single user to quickly move the ortho surgical table from room to room for quicker room set-ups*
Optimize Imaging: Easily capture a full range of images from mid-abdomen to distal lower extremities
Flexible second joint makes it easier to position the spar out of the imaging area
Carbon fiber radiolucent spar shape is less disruptive should it happen to get in the image
Free floating clamp allows you to position the traction device along the spar providing improved positioning for unrestricted imaging angles
Lateral translation of the tabletop shifts patients away from the core of the table further improving patient access and imaging results.
Improve Patient and Staff Safety - Increase Staff and Patient Confidence with Advanced Safety Features
Integrated safety lock protects patients from unintended movements as the spars automatically stop when the button and/or lever are released
Buoyant spar enables clinicians to feel only the patient's weight and resistance, to minimize the weight of the table equipment.
Quick release mechanisms on the boot, headrest and lateral slide reduce strenuous table adjustments
Easy-grip drive handles and unique drive system make transporting the table safer than ever*
General Setup of the STERIS OT 1000 Series Orthopedic Surgical Table
*The STERIS OT 1000 Series Orthopedic Surgical Table is not for patient transport.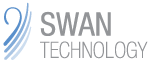 Experience Swan Technology
SWAN technology is our proprietary mechanism for simple, weightless articulation. This buoyant system enables one person to have full range of motion of the spars without interference from the ortho surgical table.
One hand controls the slide, traction and rotation of the boot. Release the lever for full slide, turn the wheel for fine traction and press the button for full internal and external rotation.
One hand controls full fluid movement of the leg spar. Push the button for lateral movement, pull the lever for vertical movement, and engage both the button and the lever for effortless motion in any direction.
SWAN technology allows for complete focus on the patient.
General Setup of the STERIS OT 1000 Series Orthopedic Surgical Table
This playlist demonstrates general setup and various procedural setups of the OT 1000 Series Orthopedic Surgical Table.
This playlist demonstrates how to use the features of the OT 1000 Series Orthopedic Surgical Table, including the lateral slide function, leg spars, sacral rest, fine and gross traction units, SWAN Technology, and more.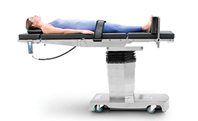 By choosing genuine STERIS OEM replacement parts, you can be assured that each and every part is chosen based on the highest quality standards to ensure your equipment functions at its best. STERIS's OEM replacement parts promote compliance with regulatory requirements and organizational standards on equipment maintenance and repair.
OPERATORS MANUAL

Document #
Document Title

10008511

OT 1000 SERIES ORTHOPEDIC SURGICAL TABLE

10027928

STERIS OT 1000 SERIES ORTHOPEDIC SURGICAL TABLE

10027929

STERIS OT 1000 SERIES ORTHOPEDIC SURGICAL TABLE

P150830944

OT 1000 SERIES ORTHOPEDIC SURGICAL TABLE
BROCHURE

Document #
Document Title

P10014249

STERIS OT 1000 ORTHOPEDIC SURGICAL TABLE PATIENT POSITIONING/SETUP GUIDE (PDF ONLY; ORDER THROUGH CUSTOMER SERVICE)
INSTRUCTIONS FOR USE

Document #
Document Title

P10014249

STERIS OT 1000 ORTHOPEDIC SURGICAL TABLE PATIENT POSITIONING/SETUP GUIDE (PDF ONLY; ORDER THROUGH CUSTOMER SERVICE)
TECH DATA SHEET

Document #
Document Title

SD966

OT1000 SERIES ORTHOPEDIC SURGICAL TABLE