Guided Workflows Helps Ensure Processing Success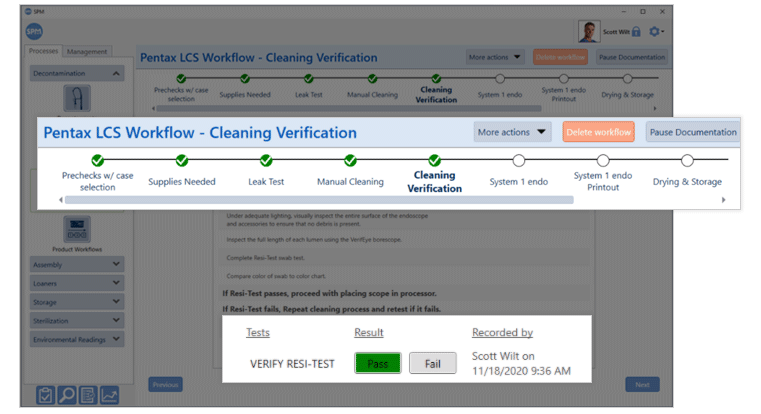 Reinforce your reprocessing approach every step of the way with guided workflows based on industry standards, hospital policies, and manufacturer's instructions for use (IFUs).
Flexibility to tailor steps within workflows to align processes with hospital policies and industry standards. Ensure only properly trained Technicians complete specific tasks based on their competencies.
SPM breaks down complex IFUs into a manageable checklist, and guided workflows help users to complete steps correctly and efficiently. An optional oneSOURCE link allows staff to easily search for IFUs while helping to ensure items, including loaner trays, are processed correctly.
Audit Ready in an Instant
Be Joint Commission audit-ready with a paperless AAMI and SGNA conforming documentation package, keeping your facility audit-ready at all times. For regular reporting, quickly access records with integrated search functionality linked to each set name, case inventory, patient, and procedure.

Specific modules effortlessly communicate and automate documentation not only in your department, but throughout your entire facility and hospital network. Connect not only your Operating Room and Sterile Processing Department, but also your endoscopy suites, clinics, or ambulatory surgery centers.