SPM seamlessly integrates with all your machines and devices.
Washer Interface

Build washer loads, manage and record process challenge results, documents washer cycle selection, and record washer cycle efficacy results linked back to every tray in the load.

Steam Sterilizer Interface

Simplify and streamline the most high-frequency process in your department and include OR sterilizers to ensure consistency wherever this work is performed.

V-PRO™ Interface

The SPM interface for the full line of V-PRO™ machines ensures not only the proper and complete documentation required but will also check the compatibility of the machine and cycle selection based on device requirements.

Biological Monitoring Interface

Designed to discipline the use of Test and Control BIs, the interface also drives the recall process and delivers an AAMI-conforming and Joint Commission audit-ready documentation package.

STERRAD™ Interface

Whether a direct interface or part of the larger ASP ACCESS™ Technology ecosystem, allow the interface to increase your control and reduce the possibility of processing errors.

SPM's Guided Workflows

ERi in combination with SPM's guided workflows provides complete and consistent documentation and helps ensure critical processing steps are followed every time a scope is processed.
ORi Module connects the operating room with the SPD
Keep the SPD informed, in real-time, of the OR schedule. With up-to-the-moment schedule information, SPM prioritizes which sets to reprocess first allowing SPDs to mobilize resources. By elevating the sterilization process from the standard first-in, first-out model, SPM saves precious time in both the SPD and the OR.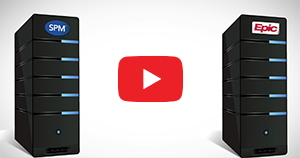 Integrates with the industry's leading EMR vendors to provide options and flexibility depending on requirements and objectives
Synchronize data between systems
Map the surgical tray inventory to OR preference cards
Capture add-on and emergency cases in real time
Electronically capture instrument set use to the patient/procedure for full traceability
Scope Management/HLD Module connects your endoscopy department and ensures helps see that critical processing steps are followed consistently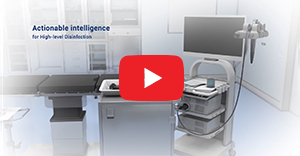 For all scope management processes, whether based on terminal sterilization or high-level disinfection, guided workflows are created which marry the IFUs and reprocessing requirements of every scope in your inventory with the reprocessing capabilities of your department. ERi enables you to constantly provide complete, safe, effective, and compliant outcomes for your scope processing.
Instrument Tracking Module (ITM)
Gain flexibility and control with SPM's supplemental ITM module. ITM is entirely scalable and allows for management of singles, specialty items and entire set contents. ITM is compatible with all methods of marking individual instruments, including KeyDots™, electro-chemical etching and laser marking processes.
What can SPM connect, or interface, with?
SPM goes beyond instrument tracking to connect (or interface) with several different pieces of sterile processing equipment including washers, sterilizers, and incubators for all major manufacturers. SPM also connects to devices in the GI space for scope processing and endoscope storage cabinets. To connect all departments together, SPM interfaces with other software including surgery scheduling systems.
Does SPM help technicians adhere to industry standards and guidelines?
Yes, AAMI, AORN, IAHCSMM and SGNA recommendations and guidelines are built directly into department processes and workflows to help ensure work is performed properly and completely each time.
Are interfaces such as connecting to the OR, or managing loaner trays, required to be implemented at the same time as initial setup?
No, interfaces can be implemented at any time with minimal disruption to the SPD.
What kind of ongoing support can I expect from the SPM team?
We assign a dedicated client services account manager, offer 24/7 technical support and provide an extensive Customer Resource Center full of documentation, eLearnings, and webinars for online training.
Technical/Setup FAQs
Is it difficult to convert from an existing tracking system to SPM?
We have extensive experience in conversion from other tracking systems to SPM making it a smooth process. If our implementation team can use a data extract from your current tracking system, this can reduce the time of implementation.
If I want to transfer my data from the current system I'm using now into SPM, will the current state of my count sheets/data be cleaned up?
Yes, part of the data entry process includes "cleaning" your existing data to reduce duplicates and errors. Instrument names can be reworded to meet a standard naming convention within SPM, so your new system gets your department off to a strong start.
Can the servers be virtual?
Yes, SPM supports a virtual server setup.
Can the database be on a separate shared database server?
Yes, the database storage can be configured during implementation to a separate shared server.
Can existing workstation computers be used?
Yes, as long as they meet SPM's specifications which can be found in the SPM® Server and Workstation Specification document.
Can existing barcode scanners be used even if they don't match what's in the proposal?
Yes, SPM is very flexible with barcode scanners. If the scanner can read code 128 barcode language and connect to the PC, it can be used.
The SPM Customer Resource Center:
Giving You the Tools You Need and the Knowledge to Use Them
The SPM Customer Resource Center is designed with our Customers in mind. SPM Customers can use this resource at any time for technical support, documentation, or learning opportunities. It gives Customers the resources they need to:
Conform to current AAMI guidelines and documentation requirements
Improve management of instrument usage, maintenance and specialized sterilization needs
Better meet the needs of the OR
Do the best job keeping your patients safe
On-Demand Webinars
Recorded webinars discussing the most popular topics in sterile processing and SPM are available on demand so Customers can listen at their convenience.
Documentation Library
All SPM documentation, set up guides, step by step instructions, IT information, and release notes highlighting new features can be found easily and efficiently.
Free CE Credits
Customers have the ability to earn more than 30 free CE credits from IAHCSMM and CBSPD by completing technician exercises and eLearning modules and watching recorded webinars and instructional videos.
Online Training and How-To Videos
Online training via recorded webinars, instructional videos, and eLearning modules provide how-to's on popular topics and interactive, guided practice through more complex SPM workflows.
SPM Online Manager Training Program
This program equips managers to use key SPM management and administrative functions to improve the effectiveness and efficiency of operations in their sterile processing departments.
If you are a current SPM Customer and would like access to the Customer Resource Center please request an account.
BROCHURE

Document #
Document Title

M10827EN

SPM BROCHURE