The Disposable Sliding Table Drape comes in a pre-folded, compact bundle that unfolds directly onto the surgical tabletop (under the table pads). The drape has an adsorbent top that covers the tabletop and clear plastic that hangs over the perimeter of the table preventing fluid and other forms of bioburden from entering the surgical table's internal structures. The Disposable Sliding Table Drape comes in two styles: For tabletops with traditional hook-and-loop pad attachment (BF508) or for tabletops with mushroom cap pad attachment (BF549).
Why the Disposable Sliding Table Drape?
You will experience 3 main benefits by using the drape. First, it will promote your table's useful life by ensuring fluids don't cause corrosion, rust and other forms of damage to your table. Second, it will save you time when cleaning the table post-surgery, as the amount of fluid will be minimal on the surgical tabletop. Lastly, it can minimize your service and repair costs, as the drape will reduce the potential need for your table to be serviced/repaired. The average cost to replace the tabletop chassis of a surgical table can be between $15,000 - $20,000.
Table Compatibility:
BF508 – For STERIS® General Surgical Table models with hook-and-loop tabletop fasteners: 4085, 4095, 5085, 5095 & CMAX (Gen. 1; NA-versions only)
BF549 – For STERIS® General Surgical Table models with mushroom cap fasteners: 4085, 4095, 5085, 5095 & CMAX (Gen. 1; NA-versions only)
Installing the Disposable Sliding Table Drape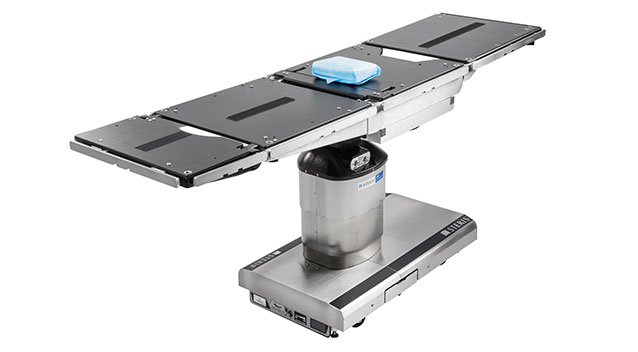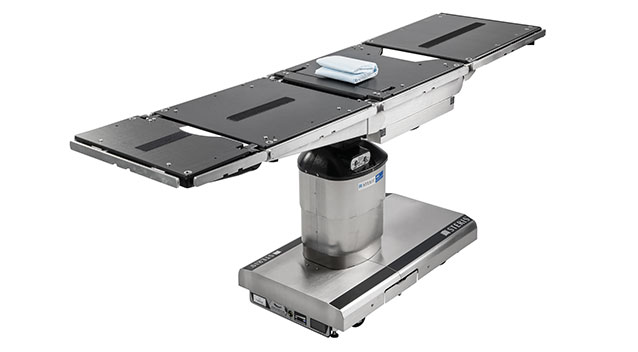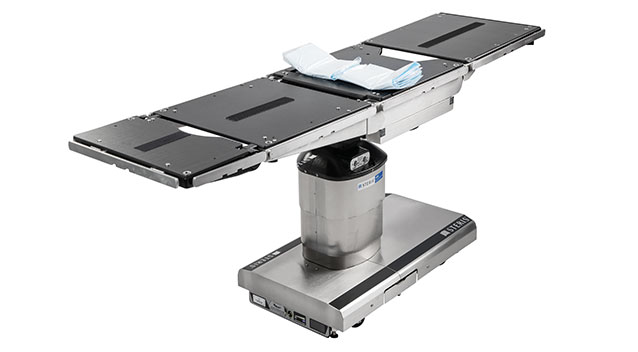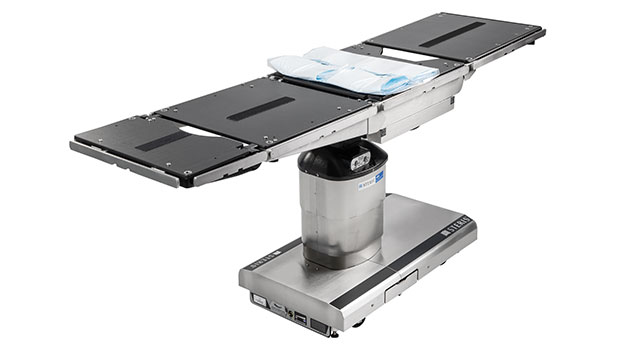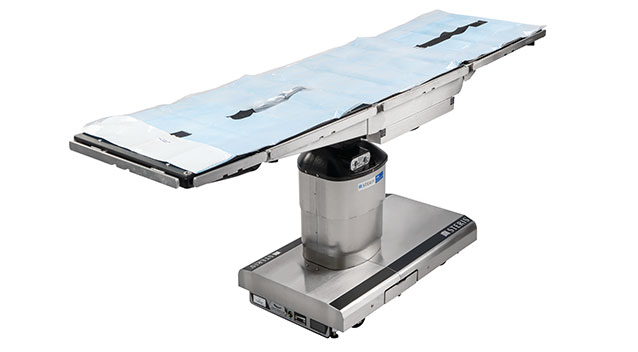 Dimensions:
82" L x 22" W x 4" H (overhang)
Materials:
Airlaid paper (adsorbent material)
Low-density polyethylene film
Latex free
| Product Number | Description | |
| --- | --- | --- |
| BF508 | Disposable Sliding Surgical Table Drape - Hook and Loop | |
| BF549 | Disposable Sliding Surgical Table Drape - Mushroom Cap | |
BROCHURE

Document #
Document Title

M10943EN

SURGICAL PATIENT SURFACES CATALOG

M11339EN

SURGICAL TABLE ACCESSORIES CATALOG

P150832738

5085/4085 PATIENT POSITIONING INSTRUCTIONS QUICK REFERENCE GUIDE