Product Overview
STERIS VerifEye Video Borescope is designed to provide illumination and assist in the visual inspection of medical devices that are not easily visible. The VerifEye Video Borescopes' high-resolution visualization of previously inaccessible areas allows you to inspect for damage/residual bioburden and take necessary corrective action.
The VerifEye Video Borescope is a digital inspection scope that allows Healthcare professionals to examine the full length of lumens inside your endoscopes and medical devices. The video borescope inspection camera comes in 2 lengths – 1.2m and 1.9m to ensure healthcare professionals can provide the correct tools to inspect your scopes and medical devices. No computer is necessary with the image displaying directly to a monitor via HDMI.
How the VerifEye Video Borescope Works:
This waterproof digital borescope system is designed for use in the processing cycle to visually inspect lumens for potential bioburden and damage. If debris is observed, it can be removed at the point of processing, saving time and avoiding potential cross-contamination. Damage can be detected early, and your equipment is sent for repair before a minor problem becomes a significant issue.
Examples of Damage found with a Borescope:
Kink
Debris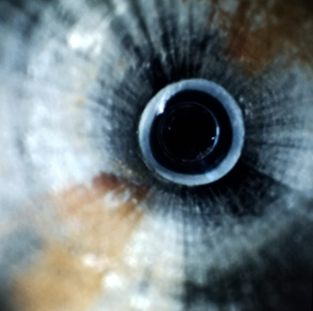 Discoloration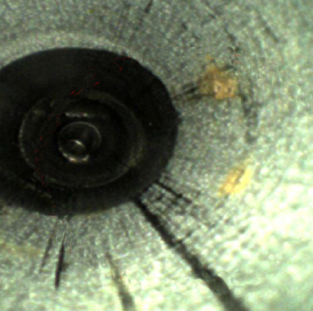 Moisture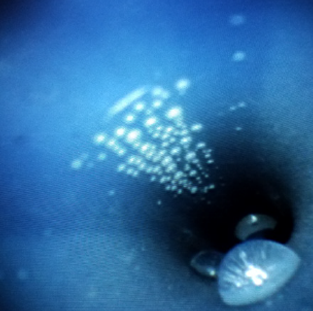 Why VerifEye Video Borescope?
Works with any medical device/scope instrument channel greater than 1.6mm
Easy to use – 2 different lengths designed to inspect both shorter and longer lumens. The 1.9m length allows for colonoscope inspection in a single attempt
Effective maintenance with the modular design – insertion tube and body are separate from the control unit
Waterproof – scope unit is soakable for cleaning
Directly display high-resolution images to a monitor via HDMI
The VerifEye Borescope is backed by the repair expertise of STERIS's instrument management services. 200+ field-based employees who have completed accredited education and fully support setup, education, and troubleshooting with the borescope.