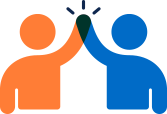 Instrument Processing Professional Services
STERIS provides the assistance required to improve and sustain the performance of your sterile processing department (SPD). Our Sterile Processing Assessments can provide strategic and operational recommendations to improve clinical compliance, quality outcomes, management systems, and the financial performance of your SPD.
All our services are based on industry guidelines, standards, such as AAMI ST79, regulations, best practices, clinical requirements,
and the Manufacturer's Instructions for Use (IFUs), and specific Customer requirements. These services can include:
On-site consulting to improve sterile processing operations and performance
Competency-based education and training for both staff and leadership
Interim staffing to fill vacant sterile processing positions
Contact us today and learn how we can help!